Decision to regularize HTPs divides opinions on tobacco control in Pakistan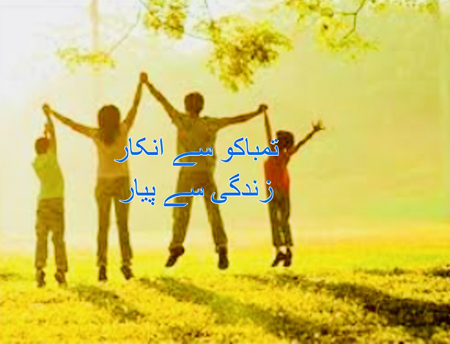 ISLAMABAD: The government's decision to regularize the alternative innovative tobacco products has generated a debate on how it would affect the tobacco control initiatives in Pakistan.
The federal cabinet's committee on disposal of legislative cases in its meeting on 1 December 2022 decided to regularize the heated tobacco products. The government plans to amend the law on pictorial health warning to regularize the use of heated tobacco products.
"We believe it's a step in right direction. Pakistan needs to sensibly regularize the alternative innovative tobacco products. It would be the first step towards ending combustible smoking in Pakistan," says Arshad Ali Syed, who leads the Alternative Research Initiative (ARI). Since 2018 ARI has been calling for making the tobacco harm reduction part of the national policy on tobacco control in Pakistan.
Almost two decades on after ratifying the FCTC in 2005, Pakistan is facing an uphill task in controlling the use of tobacco. Today the country has 31 million tobacco users. Tobacco is consumed in 45.5% of the households, more in poor (48.8%) than in rich (37.9%) households. The majority of these users are smokers. With little or no smoking cessation services available, smokers are on their own in their quit attempts. Less than 3% smokers successfully quit smoking in a year in Pakistan.
However, not everybody is happy with the reported government decision of regulating the heated tobacco products.
The organizations working on tobacco control have been shocked by the government decision. They believe that Pakistan being a signatory of the FCTC would be violating the international conventions on tobacco control if it goes ahead with the proposed regularization of the heated tobacco products.
Since 2017 Pakistan has witnessed a steady increase in the use of tobacco harm reduction products such as electronic cigarettes and nicotine patches. The use of e-cigarettes is limited to major cities such as Karachi, Lahore, Islamabad, Rawalpindi, Peshawar, Quetta, etc. Legally imported, the use of e-cigarettes and nicotine patches is marked by absence of regulatory framework.
"If these products are regulated in proportion to the risk they pose to human health, they can be useful in helping adult smokers to switch or quit combustible cigarettes," opines Syed.
The idea of tobacco harm reduction works because almost all of the disease risk attributable to smoking arises from the smoke: the particles of tar and toxic gases that are inhaled from burning tobacco. Nicotine creates dependence, which keeps people smoking. The smoke contains thousands of toxic agents, many of which are formed in reactions during combustion. If smokers can find satisfactory alternatives to cigarettes that do not involve combustion but do provide nicotine, they would avoid almost all of the disease risk.
In August 2015 Public Health England published an independent evidence review which concluded that e-cigarettes are significantly less harmful to health than tobacco and have the potential to help smokers quit smoking. One of the key findings of the review was that "e-cigarettes are around 95% less harmful than smoking".
In a number of countries across the globe, the alternative and less harmful tobacco products are being regularized under various laws and policies. The countries which regulate the use of alternative tobacco products include Belgium, Canada, Colombia, Costa Rica, Cyprus, Czech Republic, Ecuador, England, Estonia, Fiji, France, Germany, Ireland, Israel, Italy, Jamaica, Japan, Luxemburg, Maldives, Malta, Moldova, Nepal, Netherlands, New Zealand, Panama, Philippines, Poland, Romania, Scotland, Senegal, Seychelles, Slovenia, South Africa, South Korea, Spain, Sweden, Switzerland, Tajikistan, Thailand, Timor-Leste, Turkey, Turkmenistan, United States, and Wales. This shows most of the world is moving towards regulating the use of alternative tobacco products.
Overall, the process of regulating the alternative and innovative tobacco products is still evolving.
It is important to look at the case of Japan. Almost 72% of smokers switched to IQOS (I quit ordinary smoking) products, achieving 7 out of 10 conversion rate among adult smokers.
"The demands for banning these products are a kneejerk reaction," according to Syed. "Scientific evidence shows that tobacco harm reduction can lead us to a smoke-free future."
According to the report on the Global State of Tobacco Harm Reduction 2022: The Right Side of the History, "A range of safer nicotine products have established both an evidence base for reduced harm in comparison to smoking cigarettes and consumer popularity. But divisions within both the public health and political worlds are blocking progress."
The report maintains that the prohibition of safer nicotine products, while deadly combustibles remain on sale, is illogical. "It will ultimately fail, bringing with it the same unintended consequences of alcohol prohibition and the war on drugs.
"Effective harm reduction interventions, at minimal cost to governments and health agencies, can end smoking within a generation. The alternative is a continuation of approaches that will continue to fail those most in need and the price will be counted in the millions of lives that could have otherwise been saved.