Rapid Assessment of Smoking and Vaping in Pakistan during COVID-19 Lockdown
This rapid assessment survey has been conducted by Pakistan Alliance for Nicotine and Tobacco Harm Reduction (PANTHR), a project of Alternative Research Initiative, on the impact of Covid-19 on combustible smoking and vaping in Pakistan's 11 districts. This rapid perception study assessed availability and accessibility of vaping and smoking during the lockdown and the impact of Covid-19 on them. PANTHR collected primary qualitative data from 120 respondents in 11 districts - Islamabad, Rawalpindi, Lahore, Faisalabad, Sialkot, Multan, Peshawar, Abbottabad, Quetta, Karachi and Hyderabad.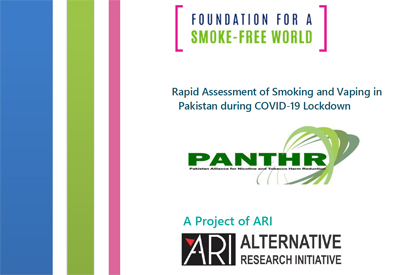 KAP Study
This study explores the knowledge, attitude, and practices of users of harm reduction products, commonly known as vaping, in 11 city districts of Pakistan. As the first nationwide KAP study of vapers, this research has used self-constructed sampling frame from the existing selling points of vaping in each selected district – Islamabad, Rawalpindi, Sialkot, Lahore, Faisalabad, Multan, Hyderabad, Karachi, Peshawar, Abbottabad, and Quetta. Using the Quick Count Technique.
Barriers to Smoking Cessation in Marginalized Communities and the Use of Harm Reduction Products in Islamabad, Pakistan
More than 23.9 million people use tobacco in Pakistan. This makes the country to have one of the largest smoking populations in the world, with grave health consequences, especially for the poor and the marginalized. According to World Health Organization, Pakistan has a heavy burden of disease because of tobacco use.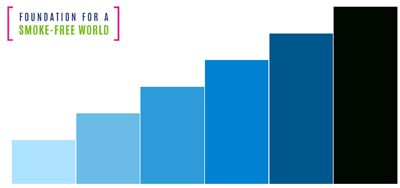 Mapping of Harm Reduction Products in Pakistan - A Status Report
The use of electronic nicotine delivery systems (ENDS) is a nascent phenomenon in Pakistan and seems to be hiding in plain sight. The people and business operators of harm reduction products (HRPs) are keeping a low key to avoid regulations and/or policies that could affect their business concerns. There are no clear or defined regulations for the use of HRPs including imports, manufacturing or product contents. However, the e-cigarettes and other HRPs are legally imported as consumer goods, with tax duties imposed on them.